Detention
The Spalding County Detention Center houses inmates who are both pre-trial, post-trial, and probationers. They are also charged with housing inmates for the City of Griffin. Staff also transports inmates to outside medical appointments and to local mental health hospitals. The Detention Division also houses inmates awaiting transfers to other jurisdictions.
The Detention Center operates 24 hours a day, 7 days a week, 365 days a year. Deputies assigned to the Detention Center ensure the facility operates safely and efficiently.
To search for inmates, inmate bond amounts, or to see people with outstanding warrants, use the online services portal Sheriff2Citizen.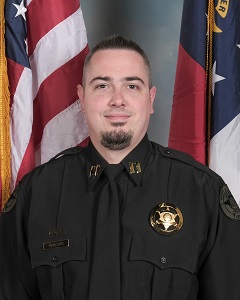 Captain K. Phillips
Assistant Jail Administrator
Mrs. Shorb
Assistant to Jail Administrator